Maruti Suzuki Vitara Brezza Review
As I sit down to write my review of the Maruti Suzuki Vitara Brezza, I am somewhat conflicted. It is after all rather ironic that I am talking about an SUV becoming one of Maruti Suzuki's most significant products ever. Why? It is a small car specialist that has built its reputation and its business – globally and more so in India – on the back of volumes from small cars. To be fair though the Vitara Brezza is a sub-compact SUV and so in that sense it too is a small car! The Vitara Brezza draws on Suzuki's SUV heritage that has seen limited yet noticeable success the world over with the Vitara nameplate. The larger CR-V-sized Vitara may still come to India and so the linkage to a true blue (almost!) SUV is a good idea for the baby Vitara then.
The Vitara Brezza is under 4 metres in length at 3995 mm, which means Maruti Suzuki gets an excise duty benefit on it. Throw in the recent cess thrown at the auto sector in the Union Budget and that excise cut becomes even more valuable when you compare to rivals like the Hyundai Creta (which is larger though, and not sub-4 metre). The Vitara Brezza has good proportions despite being that short in length. The car sits tall at 1640 mm, is reasonably wide at 1790 mm, and has a generous wheelbase of 2500 mm. It has an attractive design, looks modern and has some cool colour options and customisations possible – including body graphics and colour strips on the wheels to match the paintwork.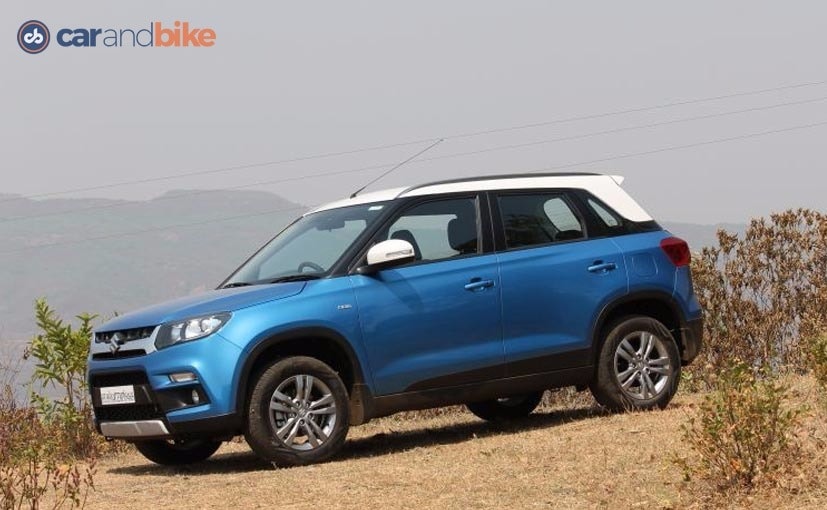 At the Auto Expo when Maruti unveiled the Vitara Brezza the surprise was on two counts – that Maruti chose not to do a market launch, and that it was staying diesel only with it. Sure the company had planned to be diesel-strong given how the market was behaving the past few quarters, but in the last 2-3 months there has been almost a lobbying for petrol engines, and so Maruti was quick to say the petrol Vitara Brezza will arrive later in 2016…..Read more>>
Source:- ndtv
Share: