Maruti Suzuki Baleno Review

The Maruti Suzuki Baleno is a blockbuster for the company! At the very outset let me say that the statement has a caveat. But I will explain that later. First the car itself. For those of you who read my first drive impressions with the CVT variant, you would understand why this car is so important for Maruti Suzuki. The Maruti Suzuki Baleno has been launched with three drivetrains: 1.2 VVT petrol manual & CVT and 1.3 DDiS diesel manual. I have now driven all three cars and will tell you all there is to know. The first impression you get of the Baleno is that this is an ample and spacious hatchback. Say goodbye to the memories of Maruti Suzuki forcing the idea that the Swift was the definition of a premium hatch!
The Japanese carmaker knew it needed much more than the Swift to take on the Hyundai i20 and the Honda Jazz. The Maruti Suzuki Baleno looks ample, but is neither pretty nor stylish. Maruti went out of its way to convince us otherwise (complete with video testimonials of European visitors to the 2015 Frankfurt Motor Show where the car debuted in September saying its bella!) but I remain unmoved. The car looks contemporary but not cute, sensible but not stylish, relevant but not ravishing. The higher trim variants do look better, as they have a smattering of extra chrome, 16″ alloy wheels (lower trims have 15″ rims), a much better designed headlamp cluster and LED daytime running lights.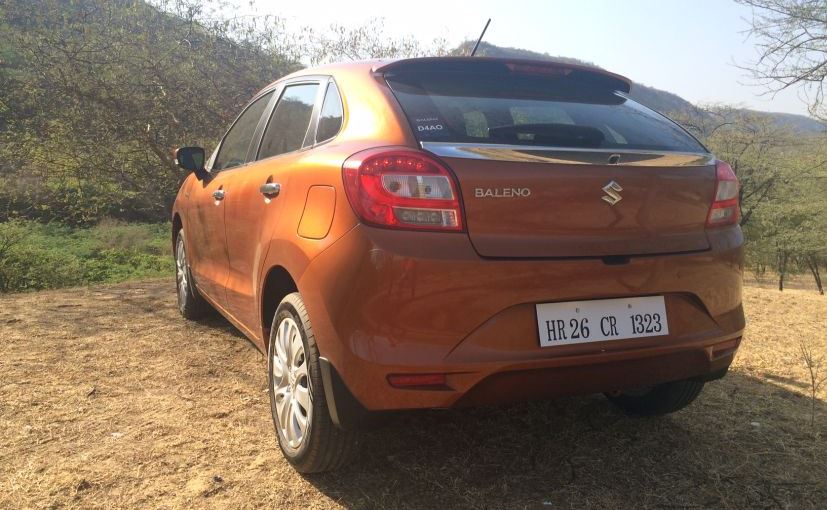 The headlights on the lower trims of the Maruti Suzuki Baleno, in fact look a lot like the Swift's, while the fancier ones have a chrome element cutting through them, that continues on to become the chrome edge of the front grille. The LED signature is also a nice touch, and gives the car a distinct identity and Maruti could've benefited big time from carrying this through across variants. There is a flowing design (Suzuki literally calls it its Liquid Flow design concept) to the sides of the car, with a muscular bulge running through the waist and flaring out at the rear fender. The rear in fact is the car's best looking element. It gives the Maruti Suzuki Baleno a wide stance, and has a pronounced chrome element that accentuates the width. The taillights do provide the car some identity too. The rear quarter glass sits after the rear door's shut line, and this enhances the sense of space and airiness inside the cabin. That's a smart and functional design feature indeed…..Read more>>
Share: